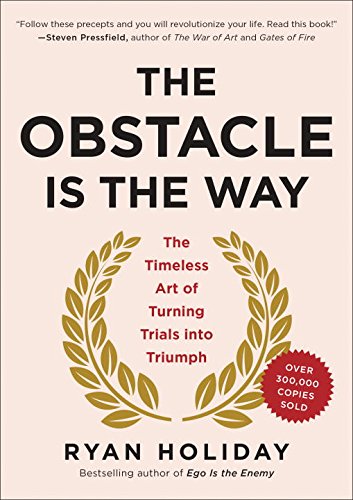 My Review:
How can you turn your obstacle into an opportunity with a new perspective?
The book gives you different ways to consider a problem. I don't find it very useful, may be because I've faced too many difficulties in my career...
If you're facing a bottleneck, you can give it a shot. It may give you a hand.
Check it on Amazon:
The Obstacle Is the Way: The Timeless Art of Turning Trials into Triumph
Excerpt:
The Obstacle is the Way has become a cult classic, beloved by men and women around the world who apply its wisdom to become more successful at whatever they do. 
If you're feeling frustrated, demoralized, or stuck in a rut, this book can help you turn your problems into your biggest advantages. And along the way it will inspire you with dozens of true stories of the greats from every age and era.